A User-Oriented solution
Forget the technic
make it simple
SpaceBooking has been developed for all kind of users. The proposed functionalities are based on our experience and on our client's feed-back.
SpaceBooking for site administrators
Few clics only to manage your assets
Main features
- Infinite number of sites and rooms easy to create
- Opening time per room capability
- Manual update of a faulty online booking
- Manual enter of phone booking
- Manual online payment adjustment
- Export capabilities for invoicing integration
SpaceBooking for users
You know how to book something on AirBnB ?
You know how to use SpaceBooking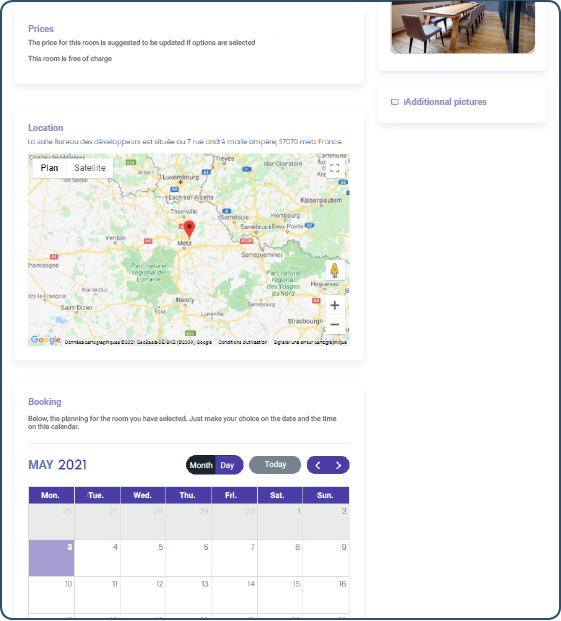 Main features
- Web access on all types of device
- Real time booking
- Basket for multi booking
- Access by pin code
- Online payment
Monitor and Control
Keep control of your activites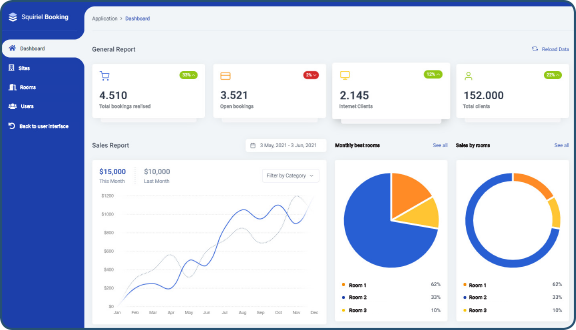 Main features
- One page dashboard
- MS Excel export capabilities for main data